Our products are environmental friendly,energy-saved and efficient.
24 Hour Online

0086-371-67666667
New
Hotline:0086-371-67666667
Call:8613523465141
Email:shuguangzhongji@163.com
Add:Longjiang west road 19th ,Shangjie District, Zhengzhou city, Henan, China
Shandong, Lianyungang, China customer procurement 3216 Raym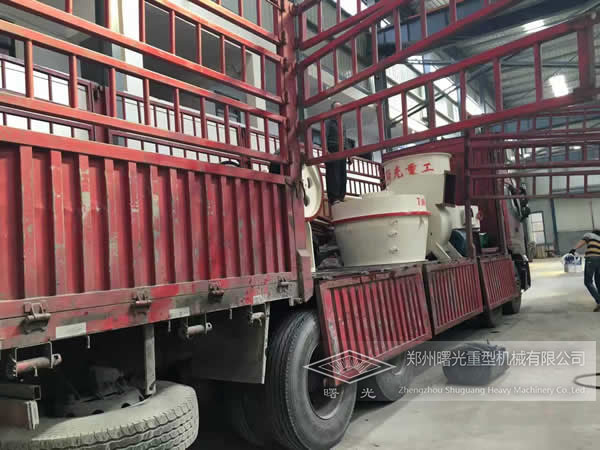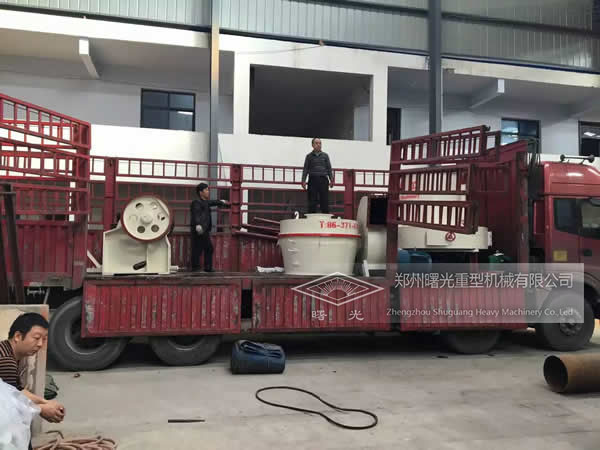 Raymond mill is to adapt to the high efficient equipment for fine powder in the closed circulation of small mines, chemical industry, metallurgy, building materials, refractory materials, pharmaceutical, cement and other industries, is a new type of milling machine instead of ball mill powder, yield and energy consumption have reached the national standard, the domestic advanced level, much of the industry users.
The product adopts the advanced structure of foreign similar products, and is updated and improved on the basis of large Raymond mill. The utility model has the advantages of high efficiency, low power consumption, small occupation area, small one-time investment and higher efficiency than the ball mill. The effect of the centrifugal force on the roller is tightly compacted on the grinding ring. Therefore, when the mill roll and the grinding ring are worn to a certain thickness, the yield and fineness of the finished product are not affected. The replacement cycle of grinding roll and grinding ring is long, so that the wearing parts of centrifugal crusher can be removed and the replacement cycle is short. The machine is winnowing airflow mill shell - cyclone - fan internal circulating flow in the fan operation, so the ratio of high-speed centrifugal pulverizer and less dust, clean operation and no environmental pollution.
Application and scope:
This product is applicable to barite, calcite, feldspar, talc, marble, limestone, dolomite, fluorite, lime, activated clay, activated carbon, bentonite, kaolin, cement, phosphate rock, gypsum, glass, manganese, titanium, copper, chrome ore, refractory materials, insulation materials, coal, coal, carbon black and the clay, bone powder, titanium dioxide, iron oxide, quartz with hardness less than 7 humidity below 6%, non flammable and explosive mineral processing, 300 kinds of chemical materials, construction and other sectors of the fine powder, 80-325 mesh product size in the range of arbitrary regulation, part of the material up to 600 head.
Hits:
Key word:
Shandong,Lianyungang,China,cus