Shanxi Lvliang customer procurement 4R3216 Raymond mill!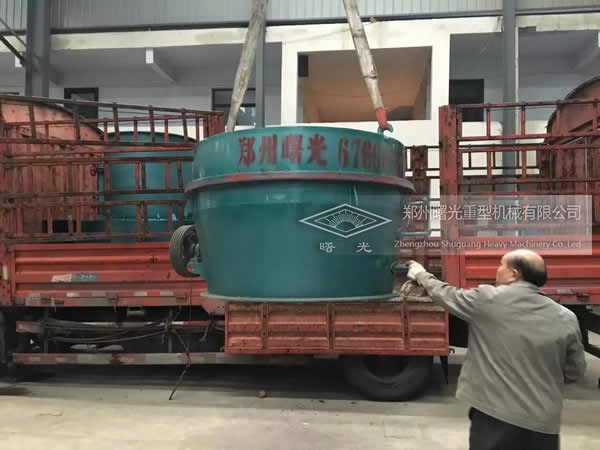 R Raymond Mill of Zhengzhou Shuguang heavy machinery limited company produces mainly by the main engine, and related equipment analyzer, cyclone separator, blower, motor and other components, equipment related to this are: jaw crusher, hoist, call: 0371-67666667
Working principle of Raymond Mill
Raymond mill when the bulk raw material crushing to feed size required, by bucket elevator to transport material to the storage bin, and then the grinding chamber by electromagnetic vibration feeder evenly sent to Raymond mill host, into the grinding chamber material is shovel shovel into the grinding roller and grinding between the ring to be ground up, blower air from blowing split plate grinding chamber, the grinding powder to the analysis room, after sorting by motor driven by a driving device of rotation of the impeller, the large particles fall back to the grinding chamber, re grinding, the fineness of a standard powder into the finished product with the air cyclone powder collector, and after air separation, discharged from the discharge port for the finished product. The host Raymond mill process, blade system plays a very important role. It is located at the lower end of the grinding roller, and roller with blade in the process of the material feeding shovel thrown between the grinding roller ring, forming a pad material layer, the layer by grinding the rotating roller outward extrusion pressure will crush the materials, so as to achieve the purpose of milling.