Scope of application
The products are mainly used for grinding the finished products and raw materials of cement plants, and are suitable for grinding and grinding various ores and other grindability materials in metallurgical, chemical, electric power and other industrial and mining enterprises. Suitable for cement, silicate products, new building materials, refractory materials, chemical fertilizer, black and non-ferrous metal processing, such as glass ceramics industry production of all kinds of ores and other materials may be grinding of dry or wet grinding. The utility model can be used for open flow grinding, and is also suitable for circulating ring current grinding with a powder selecting machine. Cement grinding tools have the advantages of strong adaptability to materials, continuous production, large crushing ratio, easy speed regulation, and fineness of grinding products. The utility model can be produced by dry process or wet process, and can also be worked by grinding and drying simultaneously.
Structure characteristics
The ball mill is composed of six parts, the feeding device, the supporting device, the rotating part, the discharging device, the driving device, the lubrication and the cooling device. The equipment and the process is simple, investment province, the plant covers an area of less; the use of advanced internal powder special chamber separating device in mill structure, fine grinding chamber increases the activation device, grinding tail special discharge grate, less abrasive grinding medium size bin to the maximum, greatly improve the grinding efficiency. To achieve high yield, low energy consumption.
Our cement ball mill to reduce energy consumption by 30%, the yield increased by 20%, through the ISO9000 quality certification and the European CE safety certification, Chinese largest mining equipment production and sales of manufacturers of ball mill, ball mill exports more than 60 countries worldwide. For details, welcome to call: 0086-371-67666667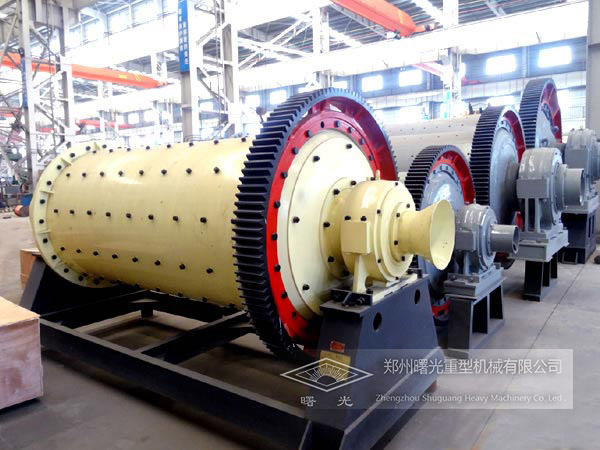 Working principle
The main work part material in ball mill grinding cylinder on the level of low speed rotary cylinder, when the transmission device is driven to rotate when the polishing body due to centrifugal force, attached to the surface of the inner wall of the lining of the drum with rotary, was brought to a certain height, by gravity free fall at this time, the grinding body material in the cylinder body in a rotary grinding crushed, and the mill in addition to the rising and falling circulation, will produce sliding and rolling, the grinding body, lining plate and grinding material between the ground material function. The material in the impact crushing and grinding at the same time, borrow feed end and the discharge end of the material surface height difference, the material from the feed end to the discharge end of slowly flowing, finish grinding operation.