To help you succeed
24 hour Oline

0086-371-67666667
News
Hotline:0086-371-67666667
Call:8613523465141
Email:shuguangzhongji@163.com
Add:Longjiang west road 19th ,Shangjie District, Zhengzhou city, Henan, China
Introduction

---------------------------------------------------------
Structure characteristics
Taper ball mill is a kind of new type ball mill, which adopts special rolling bearing as the support structure of cylinder. It solves the problem of life and adjustment of the heavy duty rolling bearing used for replacing sliding bearing bush, the sealing problem under severe environmental conditions and the cylinder movement problem caused by long time work. Compared with the traditional ball mill, the ball mill can reduce the power of the motor by 18 - 25%, save 70% of the lubricating oil, save 90% of the cooling water, and save energy by more than 20%.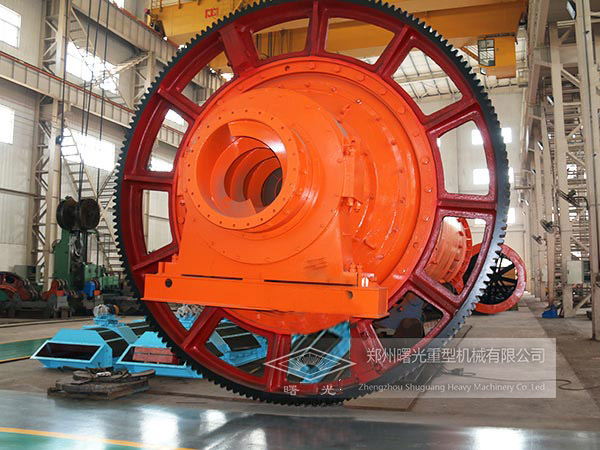 Scope of application
The ball mill is the key equipment for crushing the material after being broken. The ball mill is widely used in cement, silicate products, new building materials, refractory materials, chemical fertilizer, black and non-ferrous metal processing, such as glass ceramics industry production of all kinds of ores and other materials may be grinding of dry or wet grinding.
The energy-saving cone ball mill changed the structure of the original mill, so that the body, chassis integration, installation can be a time and place it in the base plane, supported by a rolling bearing, the friction resistance is small, energy saving. The main bearing adopts double row spherical roller bearing, can reduce energy consumption by 30%, improve the fine-grained, processing energy increased 15-20%. The barrel adopts a cone at the discharge end, the grinding efficiency can be improved, the small size of the mill adopts an integral base, convenient transportation, installation, adjustment and maintenance, can be widely used for processing metal ore, non-metallic minerals, refractory material, abrasive industry.
Energy saving ball mill china
Order:Energy saving ball mill