Usage and application
The sand crushing plant is mainly consists of Vibrating Feeder, Jaw crusher, Cone crusher,sand making machine, impact Crusher, Vibrating Screen, Belt Conveyors and Control System, etc.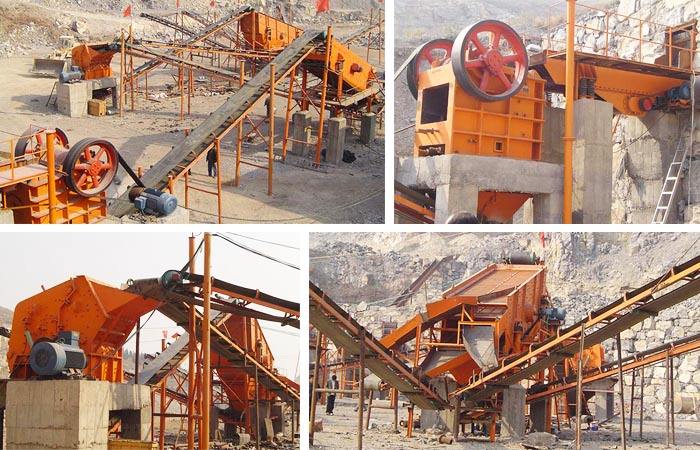 It is completely capable to crush and screen limestone, marble, granite, basalt, river stone and so on, and produce sand & gravels with various granularities for construction and building industry.
Working Process
Large stone materials from the hopper are evenly and continuously fed into jaw crusher through vibrating feeder for primary crushing.
The crushed materials are transported to cone crusher or impact crusher for fine crushing through belt conveyor.
Then the materials are transported to vibrating screen to be separated into different sizes.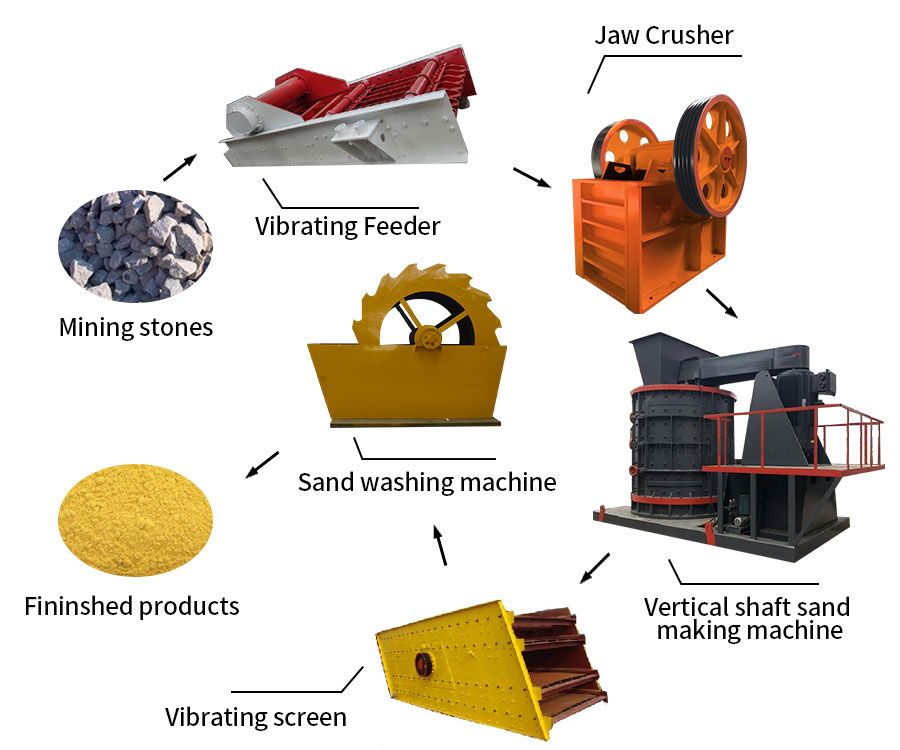 The end products with desired sizes will be transported to the final product pile and those with big particleswill return to the cone crusher or impact crusher for re-crushing.
This forms the closed and continuously automatic cycles. The plant can be equipped with dust removing facilities to protect environment according to customers' requests.
Technical Advantages Complete Sand Crushing Plant
1. Customers can choose suitable crushing cavity according to the material feature, finished product fineness and particle size requirement. 2. Unique dustproof and sealing structure extend cycle of lubricants replacement and spare parts service life.
3. The key parts are made of special materials, which support the strong crushing. 4. With long crushing arm, big stroke, strong crushing, and high capacity. 5. Adopting hydraulic chamber cleaning system, easy operation, and reduce machine downtime. 6. With reliable performance, low investment cost, and long service life of quick-wear parts.